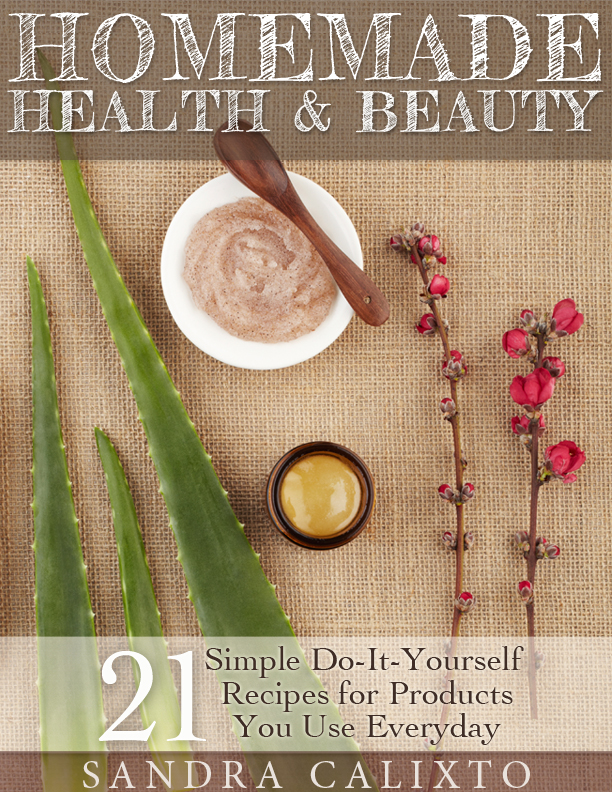 I'm so excited to be able to introduce to you a wonderful new book called Homemade Health and Beauty!
This is the work of my good friend and fellow blogger Sandra Calixto, who blogs over at The Sensible Mom.
In an attempt to break away from using so many chemically laden beauty products, and to save some money by making her own, Sandra researched 21 recipes for many common personal care products that you can make at home.
This book includes recipes for:  shampoo, conditioner, face wash, body wash, brown sugar body scrub and lavender bath salts, and many more.  Each and every product uses all-natural ingredients and are super simple to put together.
I am excited to try her recipe for homemade make-up remover wipes.  I want an easy way to take of my make-up at night, but without paying the outrageous prices for store-bought wipes.
You can purchase this e-book at Amazon for only $4.99, which is well worth it, considering how much you will be saving after you stop buying your personal care products at the store!
Disclosure:  I was provided a copy of this book for review purposes.  All opinions are my own.